We all know who Priyanka Chopra is and we're definitely proud that she's of Indian origin.
Chopra started out her career by winning the May Queen contest at the Bareilly Club. She decided to give Miss India a chance after her mother sent in her photos to the contest panel, but she surely could have never guessed that she would win and be on her way to win the Miss World pageant 2000.
Gradually Priyanka Chopra started starring in some super hit films in the Bollywood industry. Chopra actually caught her big break when she was signed onto the cast of the American TV show 'Quantico', giving her the title of being the first Indian woman to star in a leading American TV drama.
Here are a few quotes by Priyanka Chopra that are really inspiring and motivational: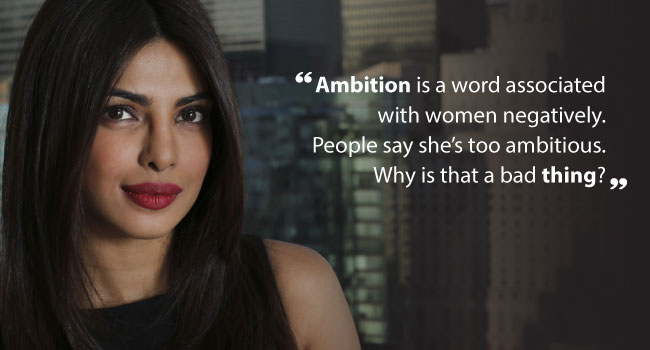 Struggles are a part of our lives no matter where we stand in it. We should learn from our mistakes, as they are the greatest lessons of life. Be an inspiration to others and try to guide them in the right direction through your own experiences. All you need to do is be yourself and know that if you have hit rock bottom, there is no way but up from there.